Long-term friends Gary Peer and Phillip Kingston shared a vision - to create a locally focused, locally based real estate agency in the part of the world they loved.
They banded together in 1986 and they fused their passion to create one of the most admired real estate agencies in Australia.
They focused on using their comprehensive knowledge of the area they grew up in to provide a personalised and valuable service with a distinctive local touch that would ensure they stood out from the rest of the real estate crowd - and it worked.
Word spread, and the business grew. Handpicking the best sales and support staff helped, et voila! Gary Peer grew to be more than just a local real estate icon - the firm is now one of Melbourne's leading independent real estate businesses, breaking records and helping people with their real estate goals across most of the inner south and south-eastern suburbs.
Gary and Phillip are still the captains of the ship today – leading and inspiring their team to constantly achieve the outstanding results for their clients time and time again. Those clients trust Gary Peer to deliver a truly exceptional real estate experience every time.
---
Why Choose Us?
We are professional property marketers, and that's how we see the world. We work in harmony with our clients to understand precisely what their ambitions and needs are, then bring all of the skills and resources of our company and people to deliver our clients goals.
When you choose Gary Peer, you're safer than houses... pun absolutely intended.
How can we make real estate as user-friendly, streamlined, trustworthy and fun for as many people as possible? That's what we ask ourselves each day. We have some of the best people in the industry – individuals who share the passion and commitment upon which our business was founded.
We are going to be cliché and say it - it's our people that make the difference.
The Gary Peer team is supported by robust and proven processes, utilising some of the latest management technology designed specifically for our industry. But that's only the beginning. There is not a doubt in our mind that our people are the MVPs - they are our brand, our reputation and the backbone of our firm. So, we develop their ongoing career potential. We invite some of the most respected and admired trainers to help take our staff to the pinnacle of their ability. Their loyalty and dedication are not taken for granted, we are more than happy to invest in them, their skills and job satisfaction. Gary Peer staff are highly motivated and exude pride and dedication to deliver exceptional results for all our clients. We celebrate each other's success – and support each other's challenges.
Crystal clear communication, commitment, collaboration and creativity - these are the hallmarks of what we do - and we do it well.
We believe in transparency and clarity. Nothing should be "hidden". We openly and enthusiastically share information and develop relationships built on trust. This ethical approach underpins the consistent and impressive growth of our firm. We are extremely proud of the innovations we bring to the successful marketing of a property. Innovations that produce the results our clients trust us to deliver.
---
Teams, not individuals win trophies.
Gary Peer & Associates only begun entering awards in 2013 when we were bestowed with the highest honour in the industry - winning Large Residential Agency of the Year. We also picked up the award for Corporate Promotion (Multiple Offices), Innovation and Communication in the same year. Since then, we have consistently excelled at the REIV Awards with twelve trophies we are immensely proud of.
We believe we have the best people in real estate, and it's wonderful to be recognised for that too. At the 2015 REIV Awards, five of our team were recognised for their individual achievements in the industry. These include three Best Residential Salesperson of the Year Awards, Best Corporate Support and the Achievement Award.
Although we are grateful for the many awards our agency has won, the highlight is those awarded to our team. The greatest reward is still appreciation from our clients on a job well done, however, it's also really wonderful to be recognised by our industry and peers.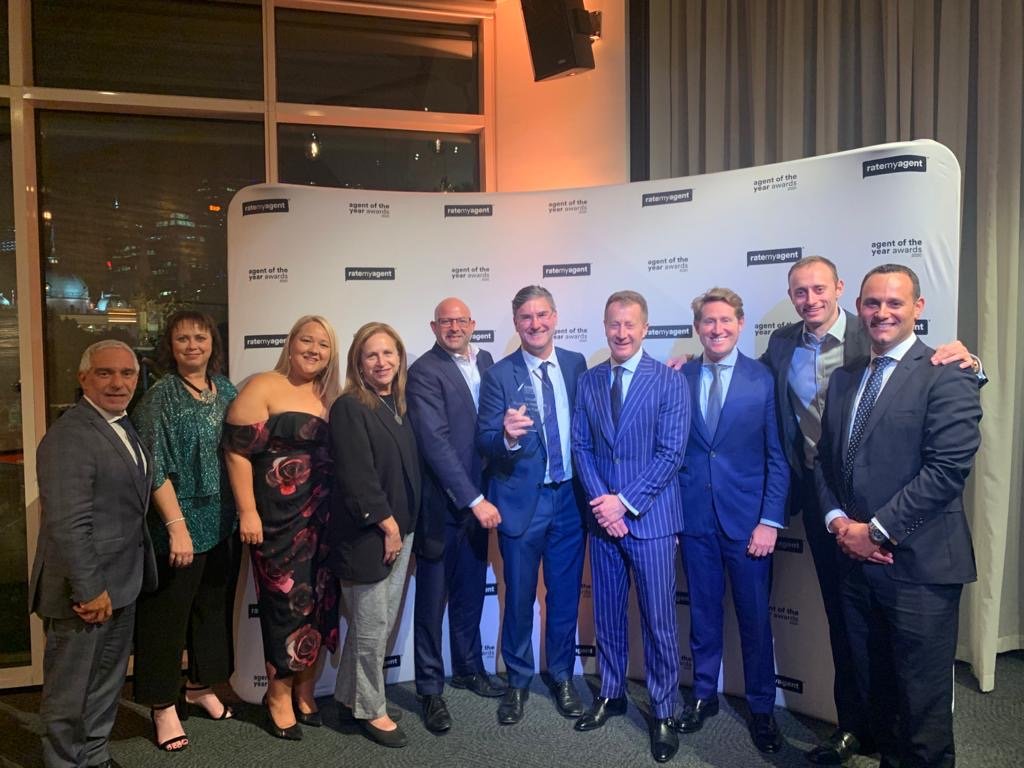 ---