Word on the street: Market, Property Management and New Projects updates for Q3 2023
The end of the year is fast approaching, and the market is keeping pace. The result? Very busy Sales, Property Management and New Projects teams. Want to know what they've been getting up to in Q3 2023? We're catching up with our resident experts to bring you the latest.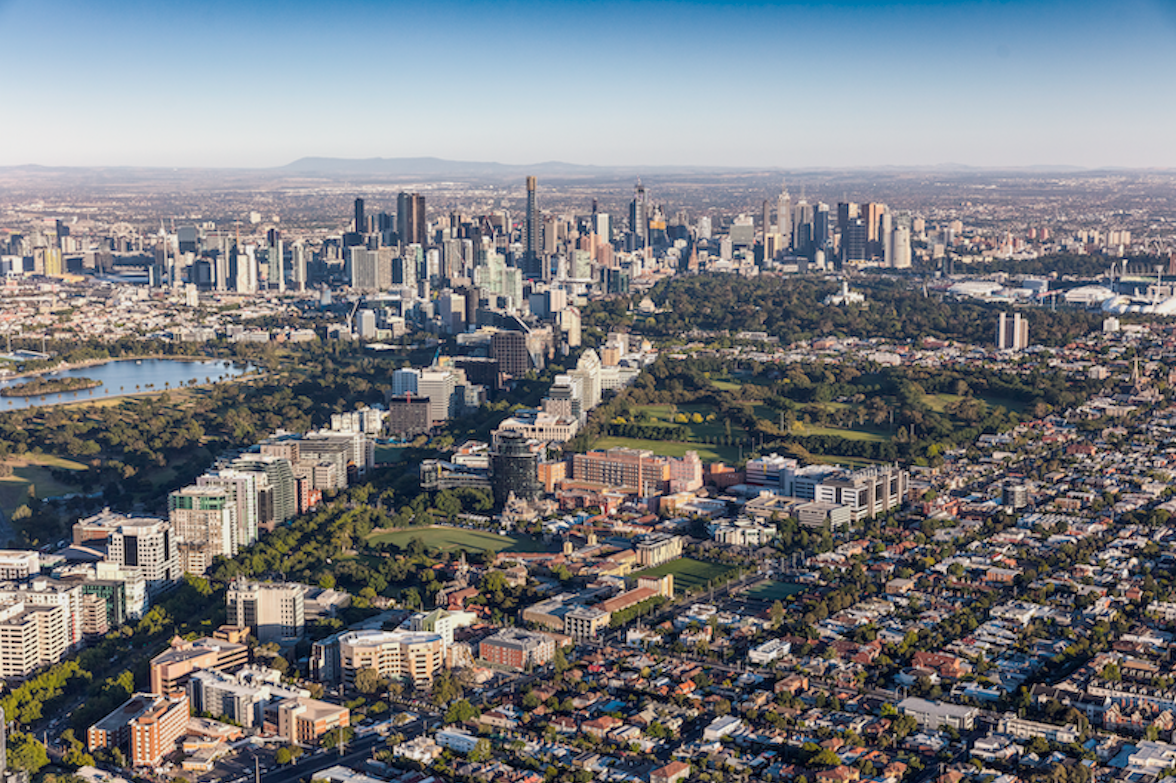 Sales market updates
One main Q3 2023 takeaway from our in-house market experts Gary Peer, Jeremy Rosens, Leon Gouzenfiter and Leor Samuel? The volume of quality properties is loud.
What's happening now?
As the mercury rises, housing stock is returning – bringing higher levels of buyer interest.
On the back of rising interest rates, land tax and government regulations around new tenancy laws, the largest volume of properties coming to the market is investment-grade. And with rents rising in line with inflation, new investors are coming to the table.
With that, we're seeing buyers and sellers coming together. There was a bit of a standoff between the two groups before – when sellers wanted yesterday's prices, and buyers wanted tomorrow's bargains. However, some price equivalency has returned, and clearance rates are higher.
What were this quarter's standout sales?
One of the most extraordinary sales we've seen for a long time occurred this quarter at 96 Kingsway, Glen Waverly. It sold for $5 million – a staggering $1.5 million above reserve.
And this quarter in Murrumbeena was record-breaking. Not only did we sell 31 Murrumbeena Road before the campaign even began – but it sold for $3.8 million. The new record for the highest-priced residential sale in the suburb.
St Kilda was also impressive, with 37A Wilgah Street selling for $1.71 million – smashing the reserve in the process.
And, adding to our ever-growing list of blocks of flat sales – 113, and counting – we were thrilled to sell 1-4 /15 Clinton Street, Brighton East.
What's next?
As always, the stock will rise with the sun.
So, as the weather warms, we can expect to see more properties entering the market.
Property Management updates
Our resident property management experts, Anothny Lee and Jenny Caughey, are used to change. But this quarter took 'change' to a whole new level.
What's happening in the rental market?
The big news? This is the last financial year before the new land tax rates arrive in 2024. However, as it's still new legislation, the details are yet to be revealed. So, stay tuned!
But one thing hasn't changed this new financial year – the uncertainty in the media surrounding rental supply. So much so that rent caps and freezes became a real conversation. But, coming as a relief to Victorian investors, they were not legislated.
Instead, the government is looking at other solutions – like regulating Airbnb – to push more property back into the long-term rental market.
What are the renters doing?
As rental prices rise, vacancies are levelling out. In fact, government statistics suggest there's less turnover this new financial year than we've seen in a while.
In a nutshell, people prefer to stay – and even absorb a rent increase if need be – rather than go back to the market (unless they absolutely must).
What are the rental providers doing?
Rental providers are doing… the complete opposite of what they were doing this time last year.
Twelve months ago, interest rates were going up, rental income was down, and property performance was leaving much to be desired.
Today, rents are rising again – and with it, rental providers' breathing space. Because of the stronger rental market, landlords can start considering maintenance and improvements, meaning their properties can achieve stronger returns.
Where to from here?
We're expecting rental supply to level out towards the end of the year.
And as 2024 comes around, we'll see a further influx of students and migrants – in line with the government policy encouraging them to come.
People are always more inclined to move as the weather warms up. So, watch this space!
New Projects updates
They say size doesn't matter. But with the movement we're seeing from 'right-sizers', we'd beg to differ! Julian Milman and his specialist team explain.
The big picture
This quarter, we saw an influx of people moving out of their larger family homes and into quality, downsizer-suited properties. This means luxury townhouses and apartments are hot commodities in the current marketplace.
But good news! Construction costs have levelled off, giving builders more confidence in quoting.
The not-so-good news? Prices aren't coming down. So, even with the all-around stability, we will see a slowdown in construction in the new development space. At least for the foreseeable future.
Our own backyard
Our Seymour & Blanche project is bringing a strong architectural presence to the established locale of 87 Seymour Road, Elsternwick. Spacious, low-maintenance and double-storey – with lifts – these three- and four-bedroom townhouses are perfect for downsizers.
Another one for the downsizing disposition? Our brand-new project at 110-112 Balaclava Road, Caulfield North. On the Golden Mile, this off-the-plan development is one to keep an eye on.
Not looking to downsize? Not to worry. Eastern Place is also on the market – and well into construction. Selling for around $1.4 million each, these four-bedroom townhouses in the heart of Bentleigh East are already in high demand.
Onwards and upwards
We mentioned construction was slowing down across the board, but we never said it was standing still. Because we've still got plenty of projects to share with you.
With three 3-bedroom townhouses (with two car spaces) and one standalone single house, our Lord Street project in Caulfield East has yet to be launched. Renders are coming soon, so watch this space!
And that's just one of many. So keep an eye out while you're strolling through the southeastern suburbs for more Gary Peer projects.
At Gary Peer & Associates, we've got all your bases covered.