Helping youth in need: The story of St Kilda PCYC's suburban safe haven
As a not-for-profit charity, St Kilda Police and Citizens Youth Club (PCYC) has acted as a beacon of hope for at-risk youth for over 70 years. One such way they've been able to do this. Through their Inkerman Street rooming house – offering safe and cheap accommodation for young people. Cradling stories of resilience and triumph, the walls of 175 Inkerman Street have borne witness to countless rekindled dreams and reimagined futures. But the time has come to close its doors and move it on to a new chapter – with an auction set for 16 December. As St Kilda PCYC's time with this Inkerman icon ticks down, we caught up with CEO Christine Fitzherbert and Gym Manager Donny Pelsoczy to reflect on its profound impact – and the lives forever changed within its embrace.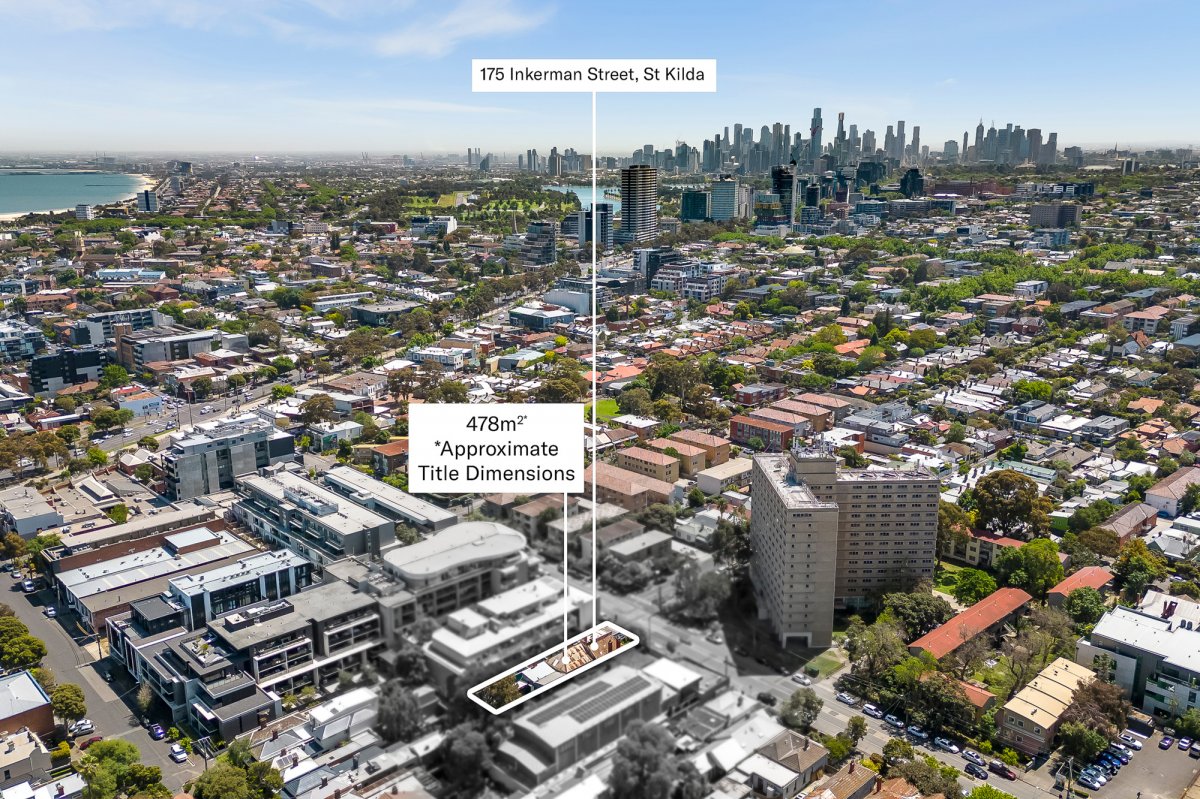 From stolen apricots to sporting clubs
Let's travel back in time.
The year is 1947. Mrs Olive Johnston is in her backyard when she hears a rustling of leaves. Looking over the fence into her front yard, she sees two boys plucking apricots off her tree. So, with a sharp 'Hey!', a determined Olive stomps out to confront the fruit looters.
'Olive had already noticed the number of disengaged and at-risk kids in the area,' St Kilda PCYC CEO Christine Fitzherbert says. 'So, to discourage them from living a life of crime, she offered them a deal they couldn't refuse.'
Olive tells the boys that they can have the apricots – for free. All they need to do is knock on the door and ask. And as the conversation continued, she suggested they come back to play sports once a week in her backyard.
'It started with three or four boys for a few weeks, then 50 turned up, then the girls started joining as well!' Christine explains.
As the weeks went on, Olive saw a need to model a youth group similar to Queensland PCYC's at the time, so she reached out to the local police station. Soon enough, the St Kilda Police and Citizens Youth Club (PCYC) was born.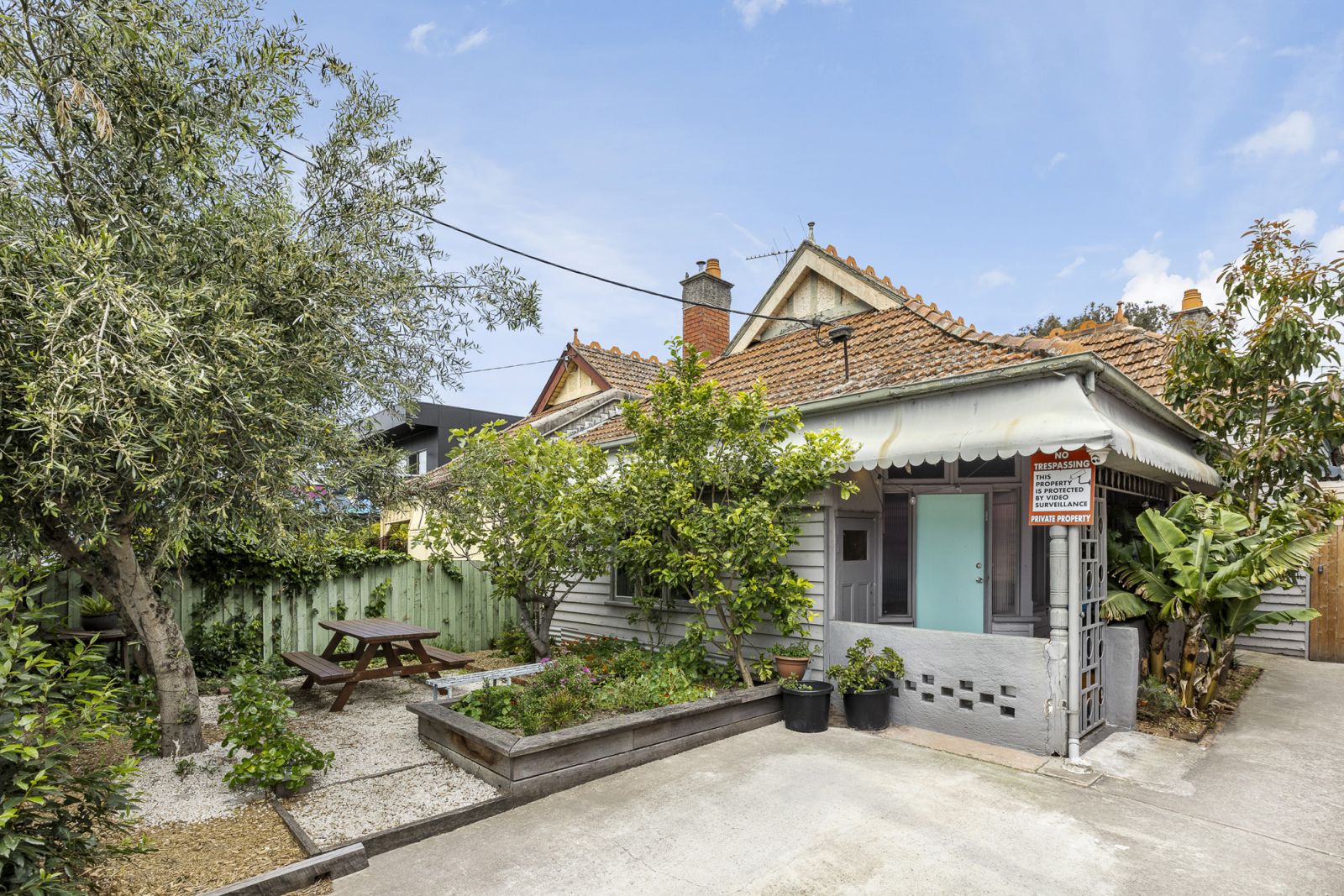 Empowering youth for life
Today, St Kilda PCYC is a registered, not-for-profit charity.
With a community-based gym, 12 youth programs a week, an annual leadership program, a 'Boxing for Parkinson's' program – and even a coffee shop (aptly named Olive's Lane) – St Kilda PCYC brings its mission to life through a multipronged approach.
'Most of the kids come from housing estates,' Christine explains. 'They're not in affluent circumstances, they're in high-risk environments and live very difficult lives.'
Which is where St Kilda PCYC steps in. Gym Manager Donny Pelsoczy explains.
'Our work is about giving them as much opportunity as we can. We offer leadership, barista and fitness training, mentorship from qualified youth workers – and sometimes even employment – to provide a supportive, affordable transition into independence,' he says.
'We also bring food to each of our programs so no one leaves hungry,' Christine adds.
But St Kilda PCYC isn't only for youths – it's for the community at large. For anyone of any age, ability or circumstance.
Providing a place to call home
It was about a decade ago when the team at St Kilda PCYC looked at 175 Inkerman Street and saw an opportunity.
'There's a real need for youth housing,' Donny explains. 'It's very difficult for today's young people to find cheap accommodation – especially when coming from substance abuse, violent relationships and unsafe homes.
'So we partnered with the Salvation Army Crisis Centre to offer refuge to 17–25-year-olds in one of our six rooms, allowing them to take the first step out of their situation and into the rest of their lives.'
And there couldn't be a better place to start than St Kilda.
'It's a fascinating suburb,' Christine implores. 'It's vibrant, multicultural – and offers a great mix of society. Most importantly, it's a very tolerant area. Delightfully inclusive for all sorts of people.'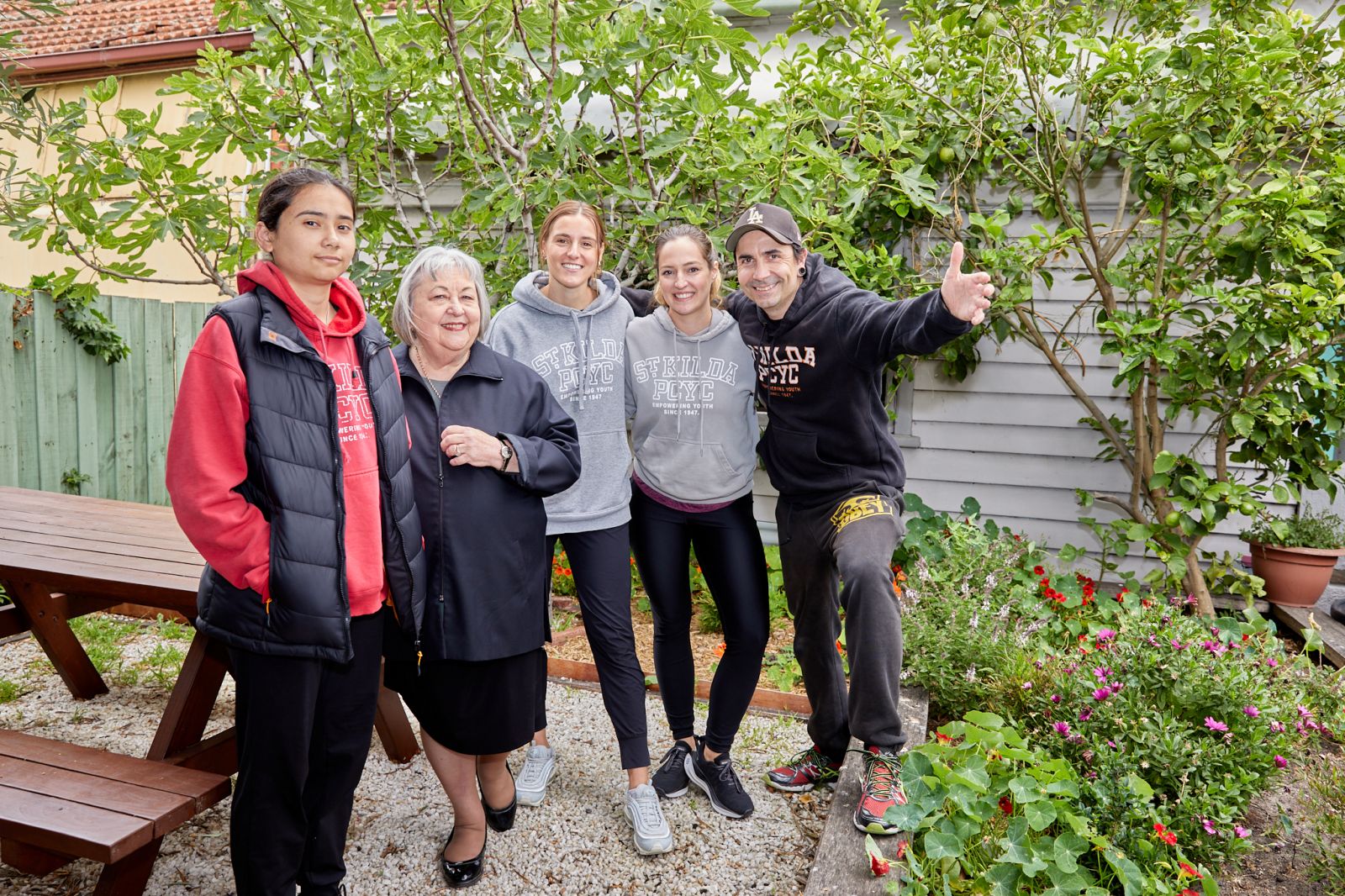 Following the blueprint from struggle to strength
175 Inkerman Street has always been a safe place to land. But more than that, it's the perfect foundation from which to grow.
'The rooming house has been home to many young people who have gone onto better things,' Christine explains. 'In fact, a lot of our staff have come through the rooming house.'
'Many residents – past and present – have worked in the coffee shop, our youth programs or our office,' Donny confirms. 'We've given a lot of people a leg up.'
And they didn't do it alone.
'There's been a few people who have come through and invested money in updating the building,' Donny explains. 'RMIT and SEMZ Construction put in a multipurpose pod. BMF Construction redid our driveway – and added a garage while they were at it. Every year, Moose Toys fix up the whole garden for us. And that's just to name a few!
'The community put so much into that house because it's given so much to the community,' says Donny. 'That house changes lives. And while we're sad it can't continue to do so, we can in the capacity of St Kilda PCYC.'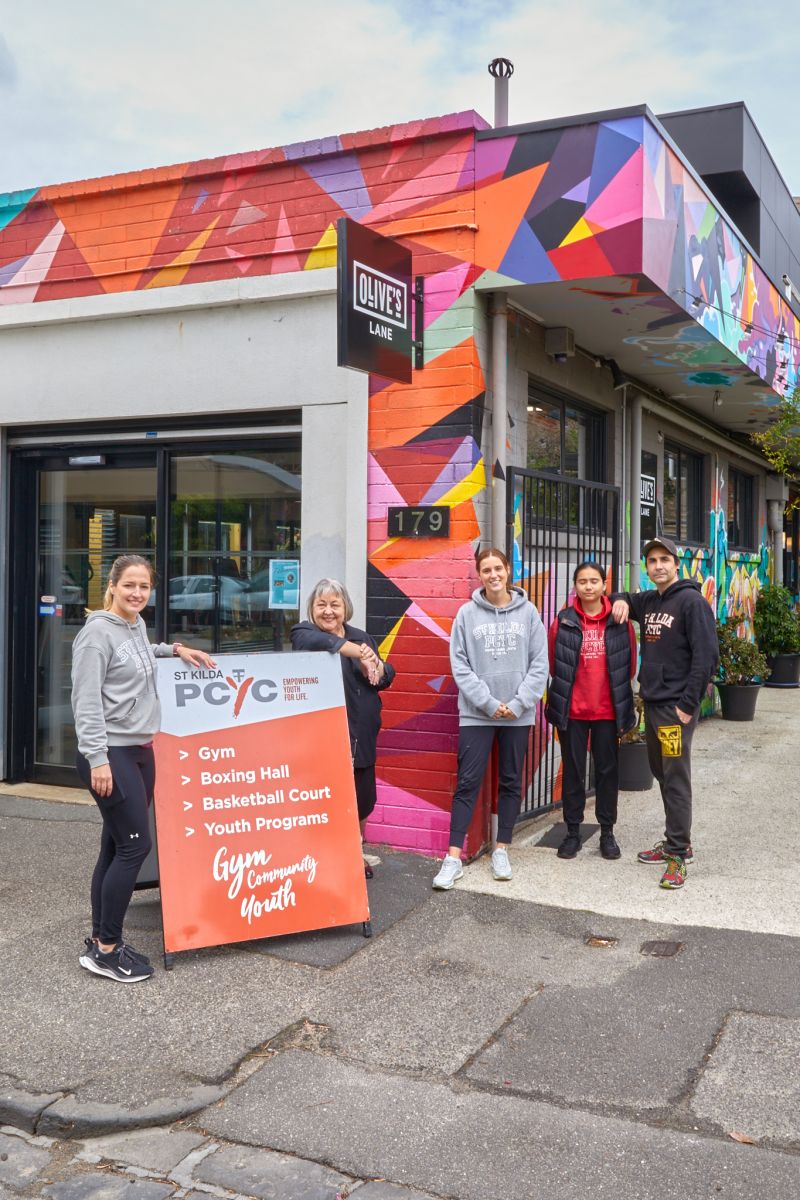 Plans for the future with PCYC
St Kilda PCYC is looking forward to developing its gym, youth programs and coffee shop even further – and potentially adding more ventures down the track.
But it needs our help.
'Everything we do is made possible through donations and grants,' Christine explains. 'That's always going to be the hardest part of our work – finding the funds to keep our programs running.'
'We can always use more volunteers, too,' says Donny. 'Youth workers, handypeople, fitness trainers, writers – even people who can give us a hand with a sausage sizzle. Any help we can get is greatly appreciated.'
And what better way to get to know St Kilda PCYC – and discover how you can help – than by coming down to 175 Inkerman Street's auction on 16 December?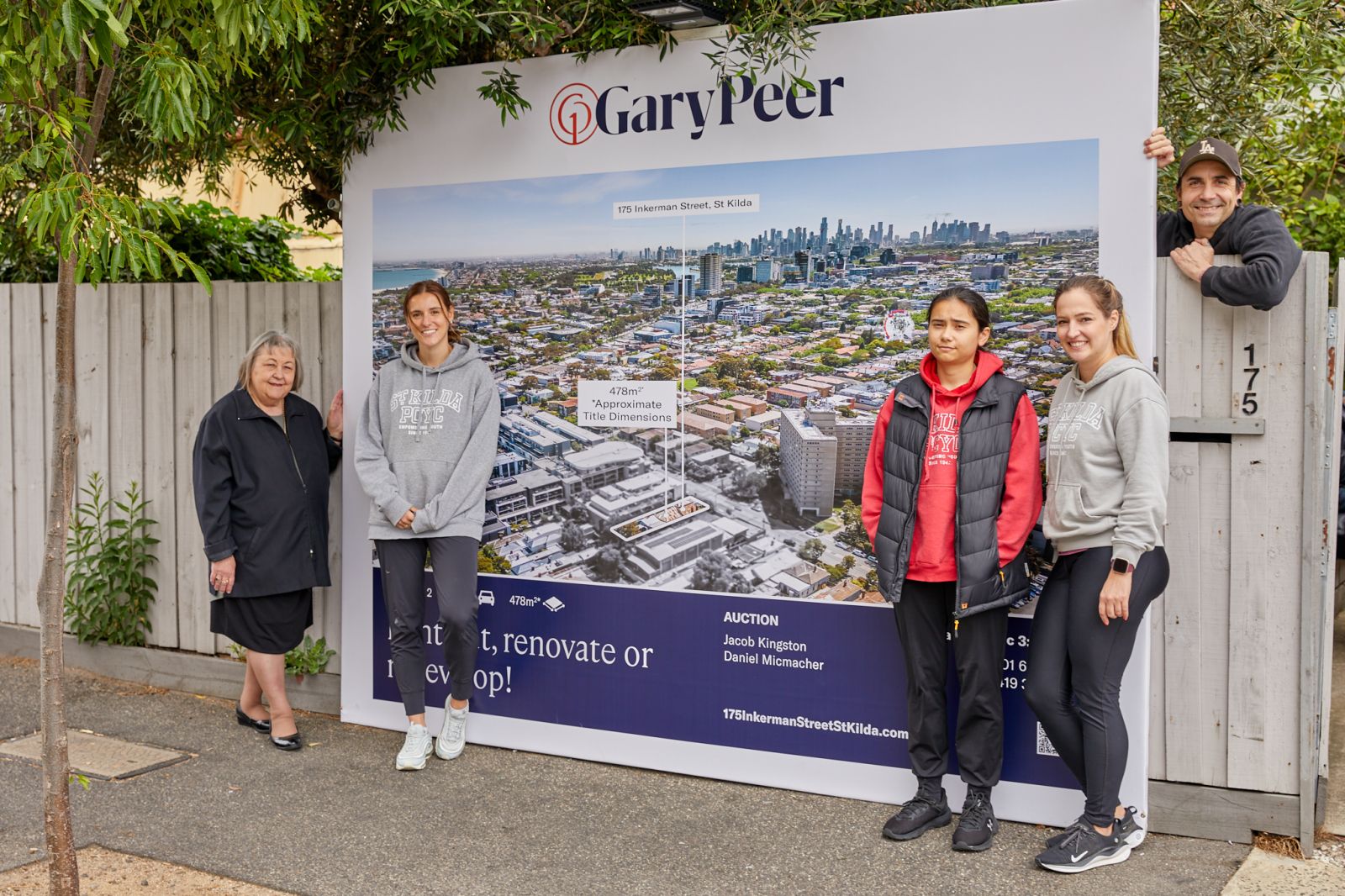 After a home with a habit of changing lives?
Historically speaking, this turn-of-the-century property is very kind to its inhabitants. And it'll be no different to its lucky new owner.
'This property is sure to be hotly contested,' says Licensed Estate Agent, Jacob Kingston. 'The perfect mix of old and new, 175 Inkerman Street retains the classic St Kilda old-school charm – while also offering close proximity to all the best Melbourne has to offer.'
From Chapel Street to Melbourne CBD, St Kilda Road to St Kilda Beach, Caulfield Park to Carlisle Street – even the supermarket – everything you'll ever need is at your doorstep.
And right next door? The heart of the suburb – St Kilda PCYC's community hub.
'Our auctions are always sure to be festive,' Jacob continues. 'So come on down, get yourself a free coffee and raise your paddle for a house that's been home to some of our community's finest.'
This dream-come-true house (literally) will be going once, twice and sold on Saturday 16 December.
So enquire now to express your interest. Otherwise, we'll catch you at 175 Inkerman early December!