Best bites in Bentleigh: 6 eateries you won't want to miss
For a little suburb tucked away in Melbourne's southeast, this busy – yet peaceful – neighbourhood has become quite a foodie haven.
Centre Road is studded with stellar cafés, bustling eateries and quirky quickstops. It's attracting Bentleigh locals, as well as visitors from across Bayside – and beyond.
Gary Peer Bentleigh director, Leon Gouzenfiter and his team share where they refuel between inspections and recharge after auctions. Get ready, you're in for a treat!
1. Fifth Chapter
It's morning, which means it's coffee time. So where will you find the Gary Peer & Associates Bentleigh team? At Fifth Chapter, of course.
This Bentleigh café isn't trying to impress anyone with kooky dishes. But impress us it does. Think yummy menu items you'd expect from your local café – only plated to perfection.
Husband and wife owners, Harry and Georgia, bring decades of food experience to their fifth culinary project together.
And with Harry greeting you at the door with his infectious smile, you'll find yourself carrying his positive energy through the rest of your day. Or that could just be the coffee kicking in!
What to order?
If you're on the go, we suggest grabbing a quick Parma Burger – a Georgia specialty. This one-hander balances the right amount of naughty crunch with crisp tomato and lettuce.
Have time for a post-lunch food coma? Dine in and enjoy a bowl of light and fluffy gnocchi. You can choose from five different sauces: Napoli, Amatriciana, Bolognese, Carbonara and Creamy Mushroom. All as delicious and hearty as the next.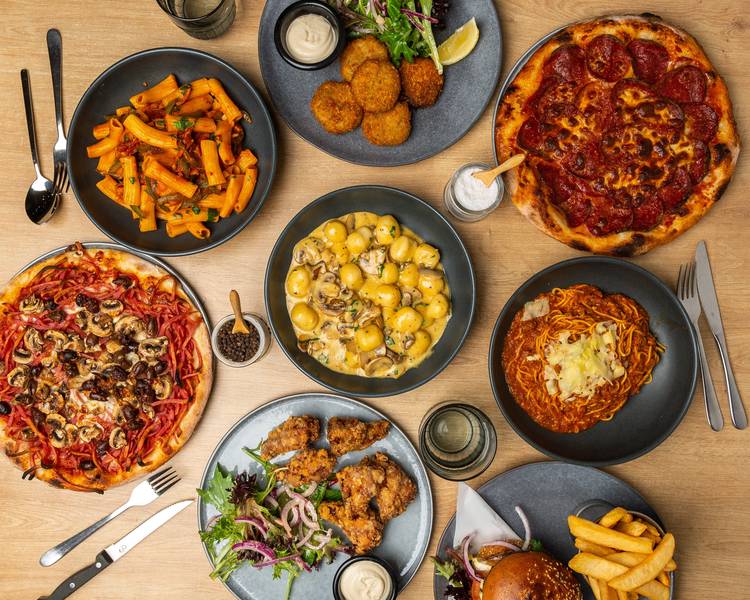 2. Good Times Milk Bar
After good food, good coffee, and good times?
Well, this pastel-painted, California-inspired milk bar turned café is the place to spend a restorative morning off or a sunny afternoon with friends (and the four-legged variety).
If you like to eat a work of art for breakfast and devour a visual masterpiece for lunch, you're in for a delight. Each meal is skilfully put together to appeal to the eye before it appeals to the tastebuds.
What to order?
Choose the Pea Fritters once, and we know you'll be choosing it again… and again. With a crunchy shell on the outside and soft and tasty inside, you won't leave a pea on the plate – even the side salad will disappear before your eyes!
And by all means, order a coffee or orange juice. But if the sun's shining and it's your day off, why not upgrade to an Espresso Martini or Mimosa?
Visit Good Times Milk Bar's website
3. The Bentleigh Social
What's the one thing Centre Road has been missing? A go-to destination for a Friday knockoff drink and nibble!
Since opening its warehouse doors in February 2022, The Bentleigh Social has well and truly lived up to its name – uniting Bentleigh locals with good vibes, wicked food and a wide selection of tipplers to close off a hard work week.
What to order?
Meat lovers rejoice. The 'From the Smoker' menu features a star-studded line-up of brisket, pork ribs, chicken and lamb shoulder – all slowly smoked to perfection in the eatery's very own smoker.
Staying away from meat? The Vegan Plate is stacked with smoked mushrooms and pulled jackfruit, so you can still enjoy all those rich and hearty flavours.
Check out Bentleigh Social on Instagram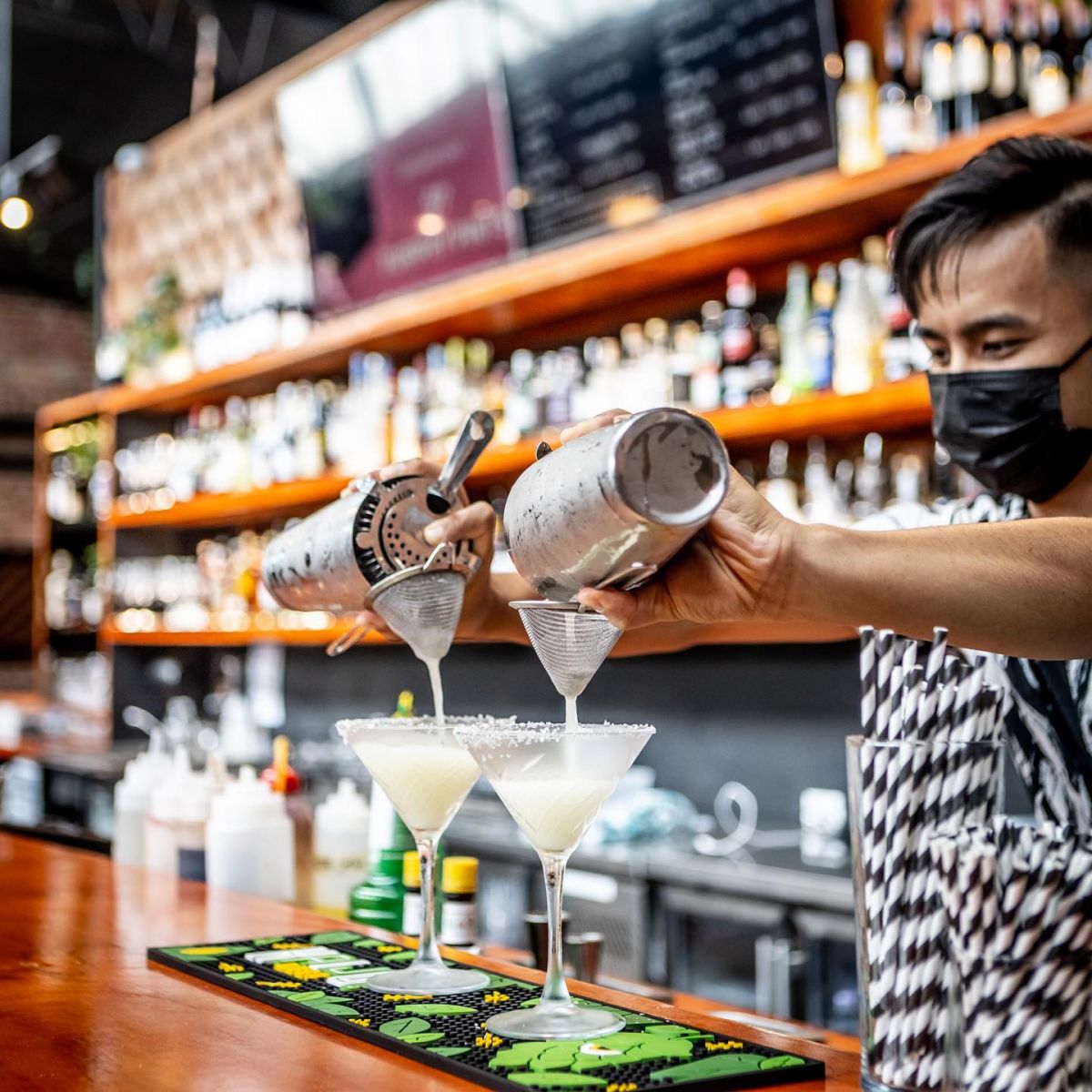 4. Sonder Bentleigh
Fancy an Asian fusion flavour explosion in Bayside's largest beer garden? Well, you'll be sure to delight in Bentleigh's buzzing foodie hotspot, Sonder Bentleigh.
This is the place to go if you want to keep your palate guessing. Sonder's share plates and main meals are reminiscent of traditional pub meals, yet they'll ignite your tastebuds with the fresh and vibrant flavours of southeast Asia.
What to order?
For entrée, you can't go past the 5 Spice Salt & Pepper Calamari. With its XO chilli mayo and red chilli, you'll feel the heat. Nothing the refreshing – yet bold – Yuzu Tom Collins cocktail can't fix!
To stay on the seafood theme, we recommend the Steamed Barramundi for your main course. This bright bowl is packed full of tangy, fresh and moreish flavours – leaving you satisfied (but with room for a salted caramel and Cinnamon Donut coupled with salted caramel!).
Visit Sonder Bentleigh's website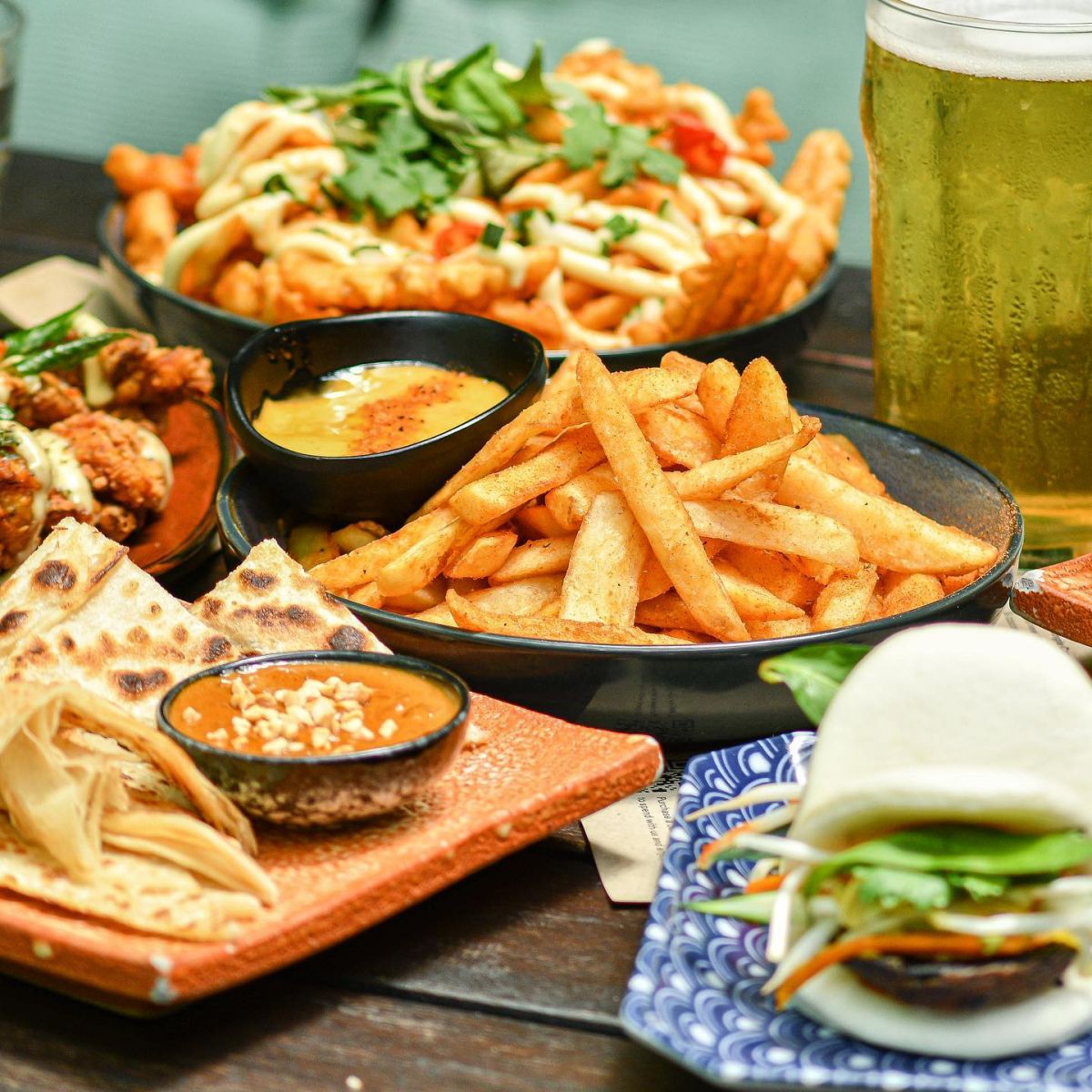 5. Sloppy Joe's Deli
Think of all the wild food combinations you dreamed of as a kid – but were never allowed to eat. Well at Sloppy Joe's Deli, the feasts of your dreams have finally come true.
This New York-style deli has extreme food lovers coming from near and far to experience its drool-worthy 'sangas', and decadent homemade donuts and cookies.
The food may be naughty, but every menu item is made fresh to order with the highest quality ingredients. Even the toasted bread is no mere afterthought – it's the star of the sandwich show!
What to order?
If stomachs were a bottomless pit, we'd say order it all!
But for your first visit to Sloppy Joes, we recommend the crowd favourite: The Truffle Mushie Melt. This toastie oozes with creamy cheeses and grooves with rich mushroom flavours.
However, you can't go past the Fried Chicken Burger. The crumbed chicken is, quite literally, the size of your head. It gets two thumbs up – and takes two hands to devour.
Check out Sloppy Joe's Deli on Instagram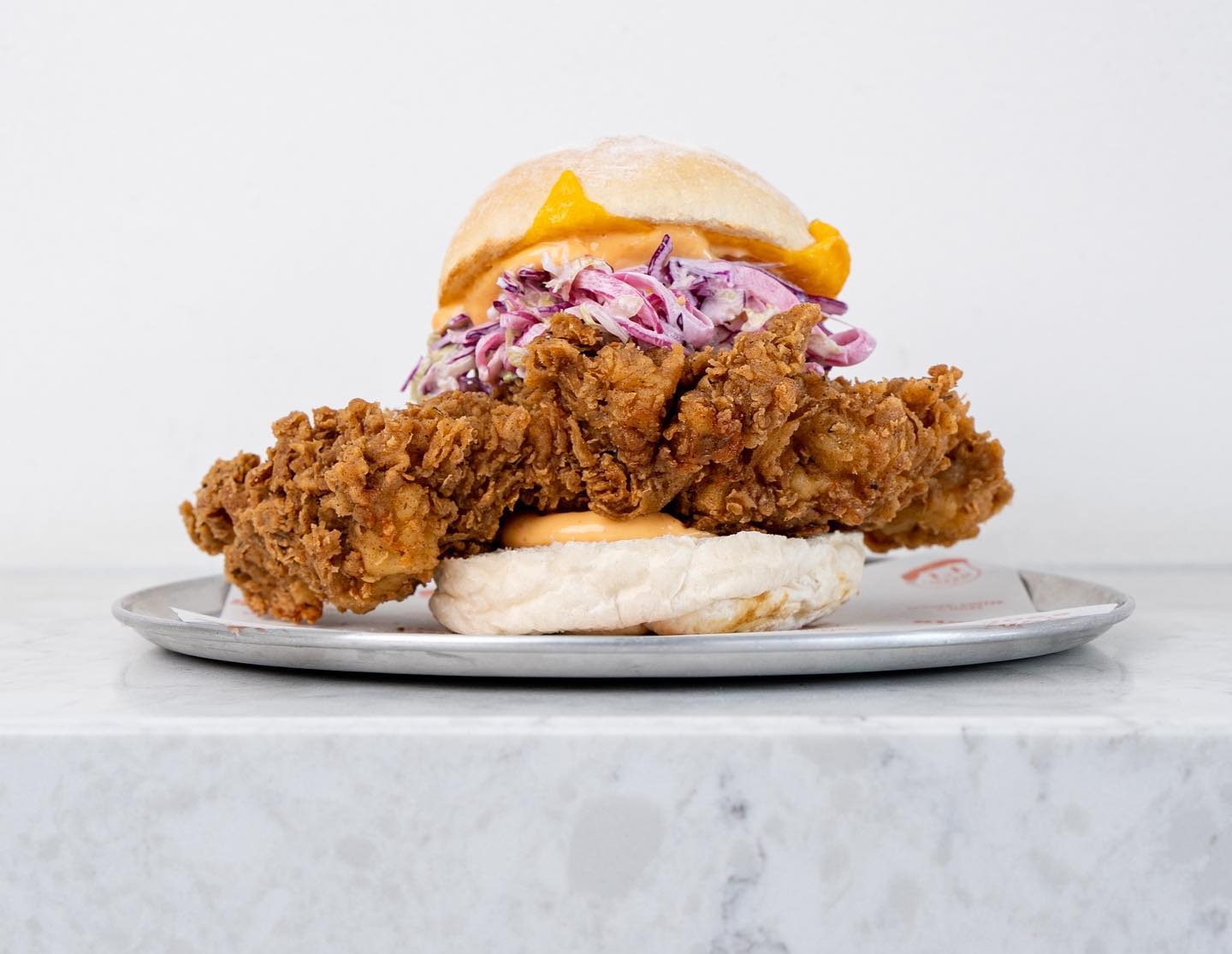 6. The Little Banh Mi House
If you're out and about in Bentleigh and need a quick, cheap and oh-so-tasty lunch, stop by The Little Banh Mi House. This authentic Vietnamese shop churns out the freshest street food you'll find in the Bayside area – and is a regular midday stop for the team at Gary Peer & Associates Bentleigh.
But don't be put off by the lunchtime crowd, the service is speedy. You'll be biting into a banh mi before you can say 'extra chilli'!
What to order?
It would be amiss to visit The Little Banh Mi House and not leave with a banh mi in hand. So we recommend the classic BBQ chicken roll. With a slathering of hoisin sauce, it's a clear winner for us.
Need a little pick me up to carry you through the afternoon? Try the Vietnamese Iced Coffee. With sticky condensed milk and a fresh shot of espresso, it's the energy boost you need to keep you powering through the day.
Check out The Little Banh Mi House on Facebook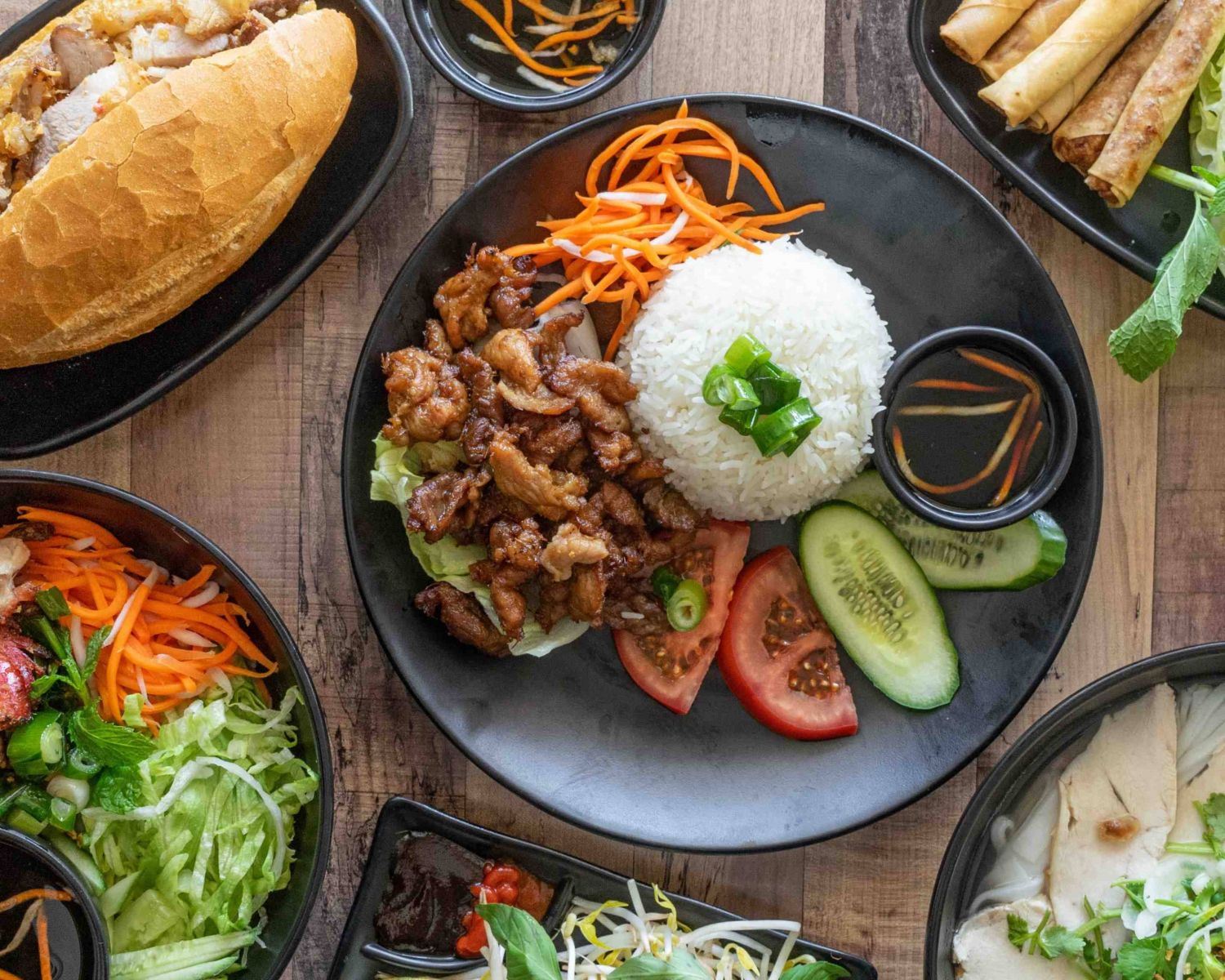 Ready to treat your tastebuds? Message your brunch buddies – it's time to sample the best of Bentleigh.