Best Bites in Bayside: The top 10 places to please your palette
Some eight kilometres southeast of the heart of Melbourne lays the 37 square kilometre council of Bayside. Flanked by the picturesque Port Phillip Bay, Bayside really does have it all. Iconic beach boxes, one-off boutiques and wide tree-lined streets. And, of course, a premium food and drink scene. So, if you're looking for somewhere to salivate and satiate by the bay, check out this list of best bites, collated by the food-loving team at Gary Peer.
Brighton brings the goods
Brighton is one of Bayside's – nay, Melbourne's – most prestigious suburbs. So it's not surprising its fooderies keep even the most refined palettes pleased.
Mr & Mrs P
Mr & Mrs P wasn't just built for a good time. It was built by Mr and Mrs Poliwodzinski in the name of love. For each other – and hospitality. (Although the good times roll here, too.)
With 30 signature cocktails, rotating local and international beers – and the knowledgeable and beloved bartender, Carlos – you're guaranteed to adore your time at this hotspot.
If you get peckish, the P-team has you covered. They've partnered with Executive Chef Matthew Butcher to create a mouth-watering grazing menu. With dishes guaranteed to fulfil whatever size hole your belly is sporting.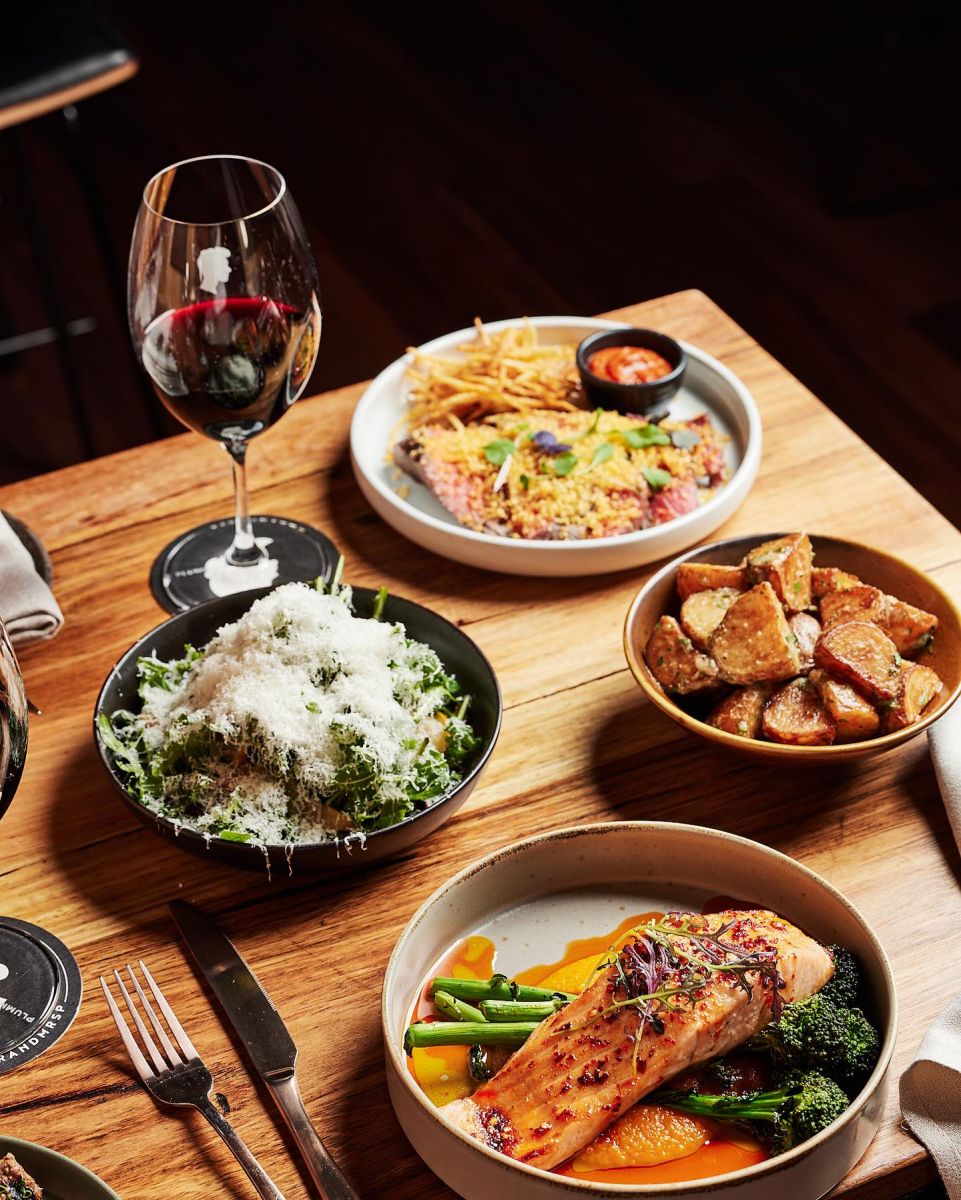 Half Moon
Positioned twenty (straight-line) paces from the Middle Brighton train station, Half Moon has been a local favourite since the 1960s.
Known for its refined take on classic pub fare, the owners pride themselves on using only the highest quality local produce. And this includes their impressive selection of Australian wine, gin and beer.
Of course, we love Melbourne. But the reality is our weather is always a factor – which is why Baysiders love Half Moon. Its brilliant balance of indoor and outdoor spaces means you can come and enjoy the atmosphere. No matter what Mother Nature has in mind.
Happy tummies in Hampton
Hampton is home to some of the best food shops in Bayside. With fish mongers, grocers and organic wholefood stores, to name a few.
But what about when you don't want to cook? Well, Hampton's got you covered there, too.
Merrymen
On the hunt for a new local happy place? Look no further than Merrymen.
On the corner of Small and Orlando Streets, just off Hampton's bustling main strip, lies this heartwarming and smile-inducing café. Known for its fantastic coffee, hearty food – and impeccably friendly service.
Take a trip around the world with a menu inspired by many lands. From the tom yum chicken roll to the Rueben benedict with Russian dressing, delicately laced with sauerkraut… few can pull off this global fusion with such ease.
But it's not just your tummy that will be smiling. It's your whole body, too. As there is a discreet undertone of 'wellness' to almost everything they serve. With fresh ingredients and nutrient-loaded smoothies, it's a place you can visit often – and never get the guilt.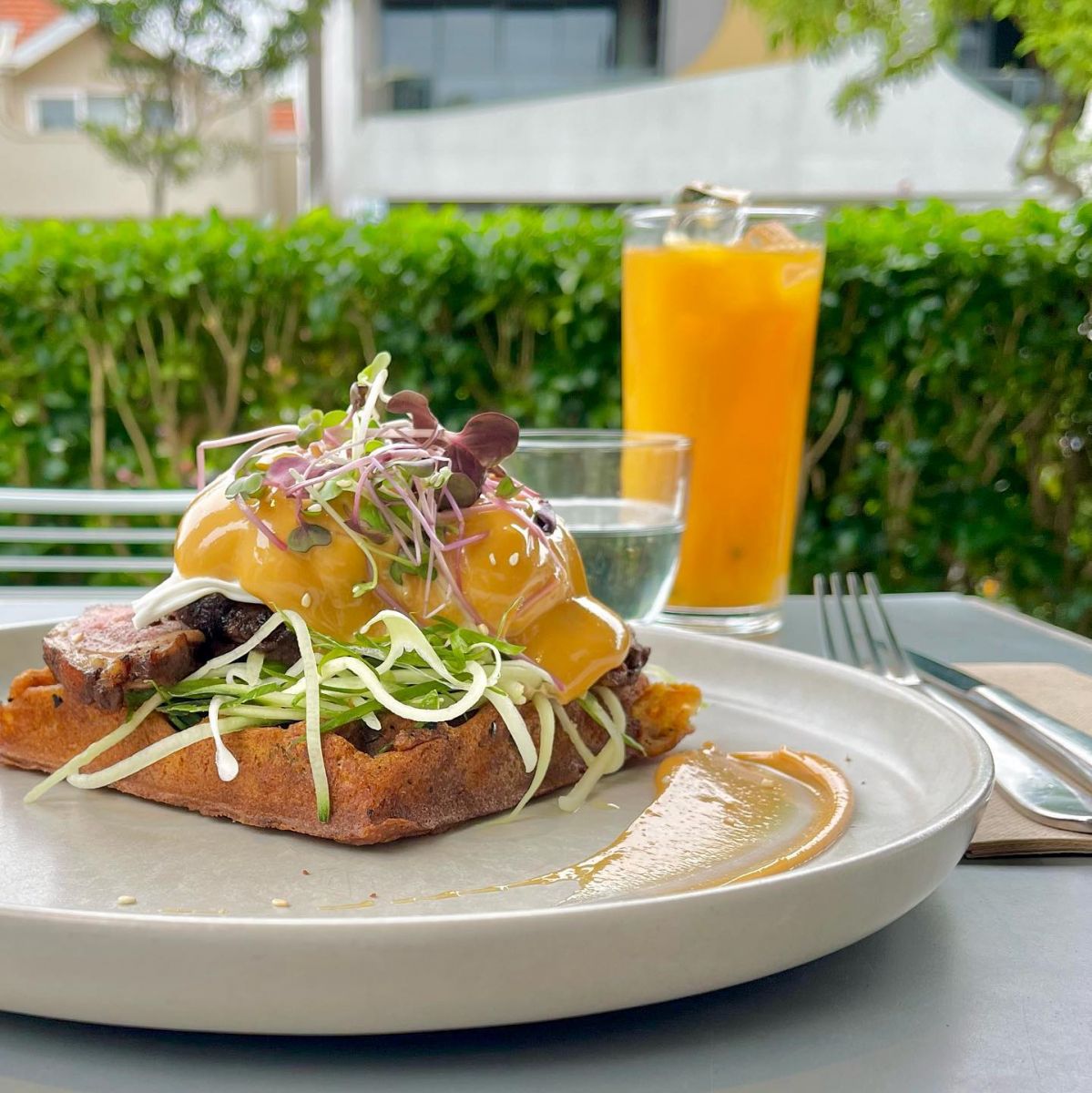 Butcher & Vine
Consider yourself a meat and wine connoisseur? Then Butcher & Vine is a must-see.
Their philosophy is clean, honest, unfussy food. And it's all about quality cuts, premium-grade, grass-fed meat and an unparalleled flavour profile. Think Galloway beef, Taijima wagyu, Shiro Kin wagyu and Shorthorm. Only the best of the best will be featured.
But it's not just about the glorious cuts of steak. To truly indulge in this experience, every dish has been expertly paired with award-winning wines, sourced locally and beyond.
And if you appreciate a venue that excels at first-class execution, but you're not feeling a steak, don't worry. They pay the same attention to their poultry, seafood and vegetarian options.
So the whole family can leave satisfied – and sufficiently blown away.
Visit Butcher & Vine's website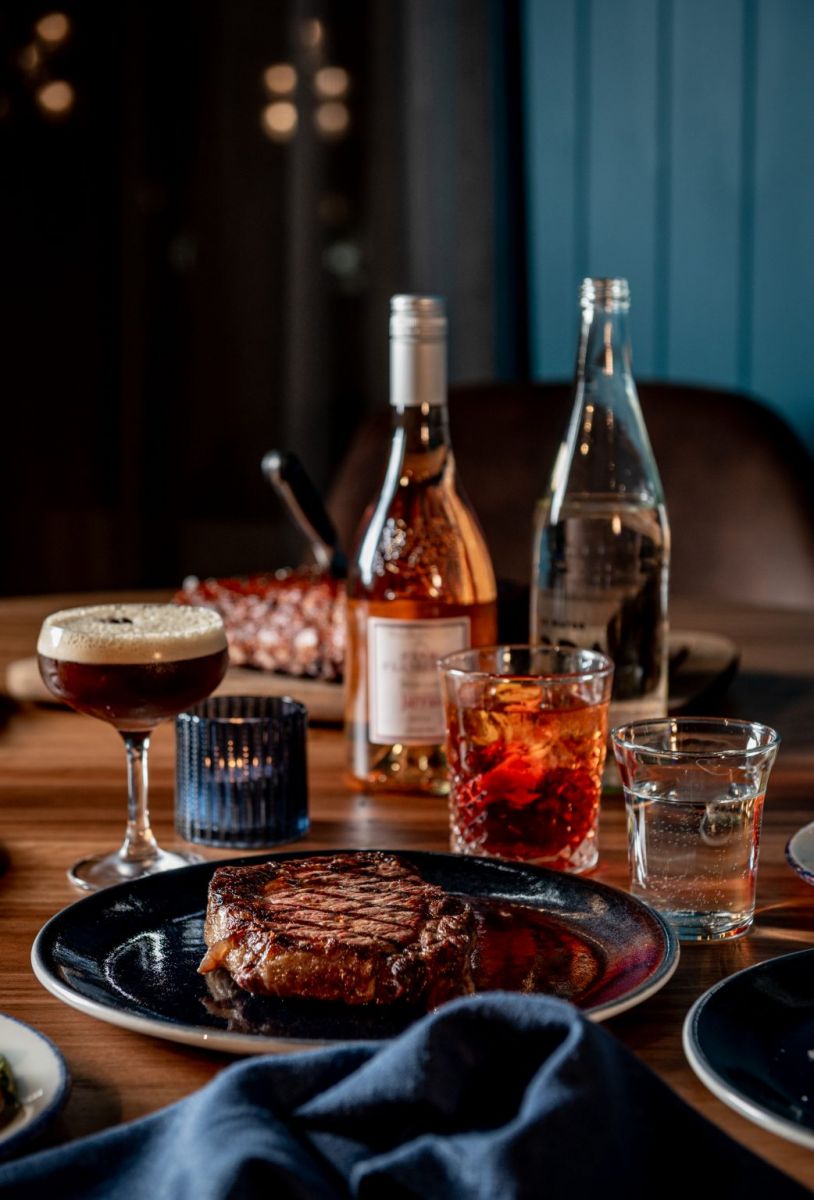 All the hype in Highett
An 'up-and-comer' of the Bayside area, Highett has fast become a hotspot for young families and professionals.
And when you take a wander down the main strip and its surrounds, you'll quickly see why. Here are some of our faves to stave off choice paralysis.
Abbiocco Pasta & Wine
Quite possibly the best name for a place serving Italian cuisine – Abbiocco refers to the contented drowsiness you feel after a delicious meal.
And content is exactly how you'll feel after a meal at this gem.
Known for their relaxed vibe and traditional flavours (with a tiny twist), your tastebuds will be delighted with the flavours of the expertly sought local produce.
Our highlights? The earthy tones of the mushroom in the light and fluffy gnocchi. And the Moreton Bay bug 'aglio e olio' with black truffle must be tasted to be believed.
But truly, we've been enough times to know it's bellissimo – no matter which dish you choose.
Visit Abbiocco Pasta & Wine's website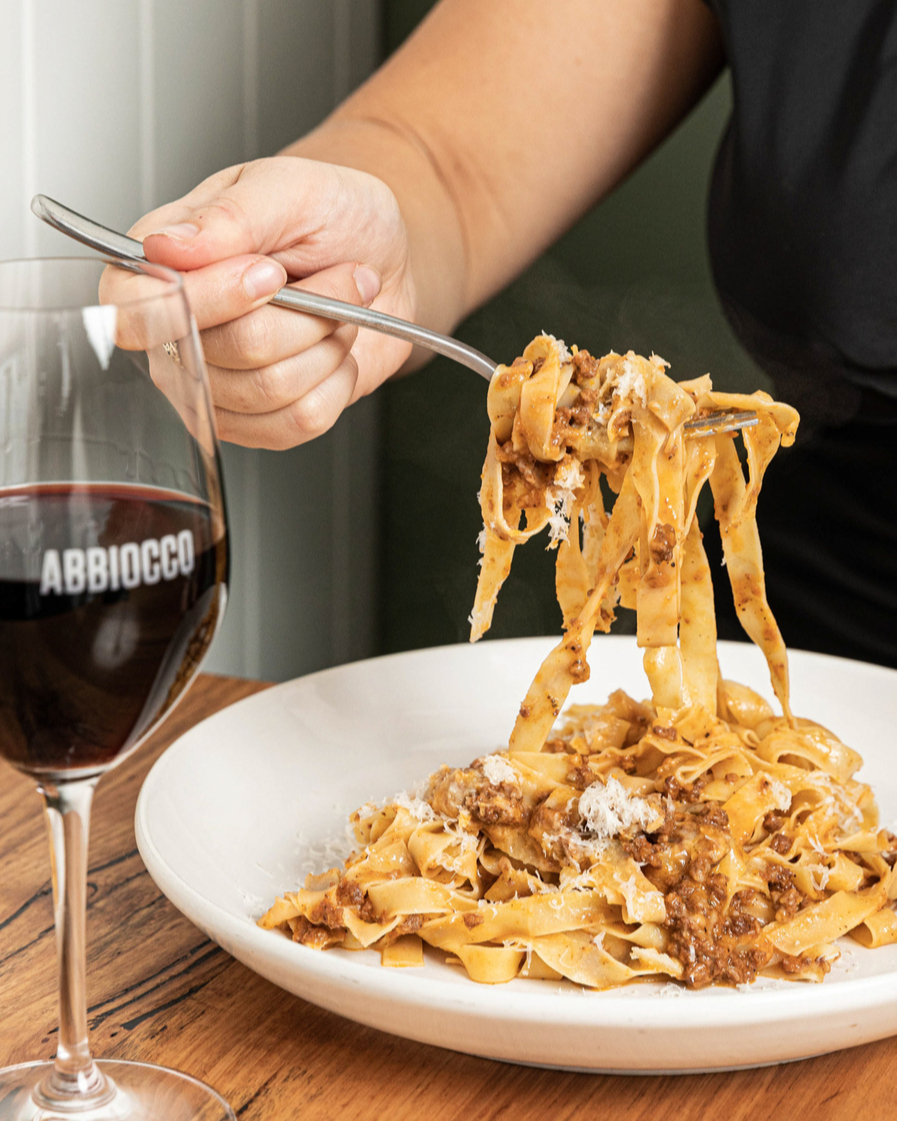 Hawker Bar
If it's great vibes you're after, it's great vibes you'll get at Highett's Hawker Bar.
Brimming with effortlessly cool patrons and staff, it's in the prime position for people-watching, loud laughing and live music.
If you get a few bevvies in and you're feeling a bit peckish, don't move. Hawker Bar is attached to (and owned by) Typhoon, which boasts consistently delicious Vietnamese-inspired food – for every occasion.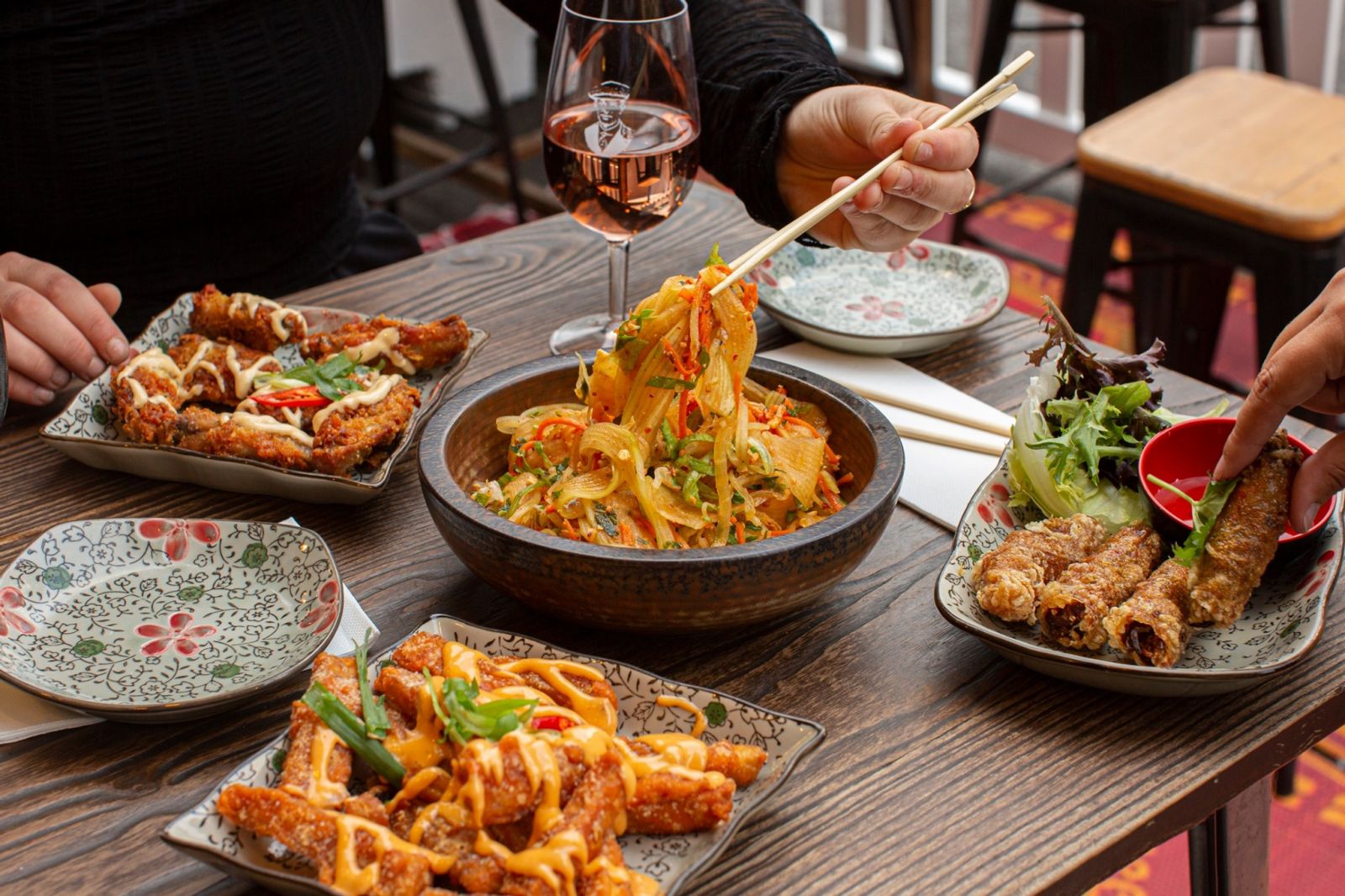 Sons of Mischief
Looking for a place that tempts your naughty side – and brings all your tastiest brunch fantasies to life? Enter Sons of Mischief.
Open for breakfast and lunch seven days a week, you'll find all your mid-morning faves with a fun little twist. But the bottomless brunch is the piece de resistance. Over two hours, you and your party can discover just how deep your bellies – and glasses – are.
Start with mimosas or a caramel espresso martini, then get to tasting all the Asian and Middle Eastern-inspired bites your tummy can handle. All they ask is for you to sit back, enjoy yourself – and make sure to tell all your friends. Too easy!
Visit Sons of Mischief's website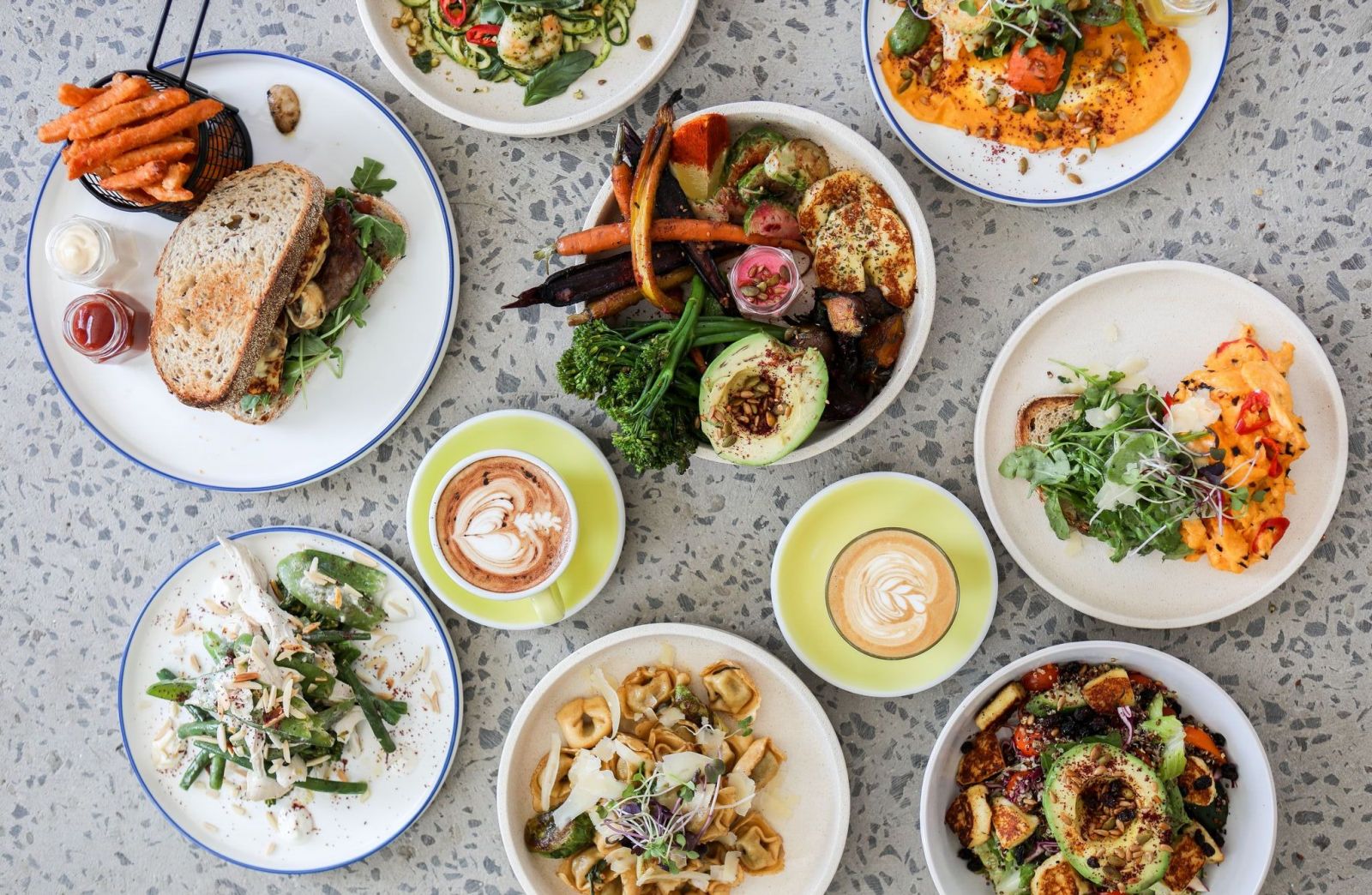 Sandringham's top selections
As you arrive in Sandringham – or 'Sandy' to the locals – you could be confused into thinking you're far from the big smoke. It's a trick this beach-side 'burb does well.
And while you're there strolling the strips, you'll notice a large selection of tasty treats. Here are some of our favourites.
Limencello
On the buzzing roundabout, just across from the long white stretches of Sandy beach, lies a Bayside staple, Limencello.
Family-owned and operated from day one in 2001, their regulars come from all walks of life. There are mums' groups, coffee connoisseurs, professionals, and grandparents wrangling the next generation.
As for the menu, things change. Often. In fact, they pride themselves on regulars rarely ordering the same thing twice.
But of course, for those who get attached, there are some delicious classics that stay put all year round. Like the granola, the pulled pork sliders and the corn and polenta fritters.
So whether you grab a coffee on your way to work – or sit for a bottle of vino (or two) on a Sunday brunch – this local is a home for all.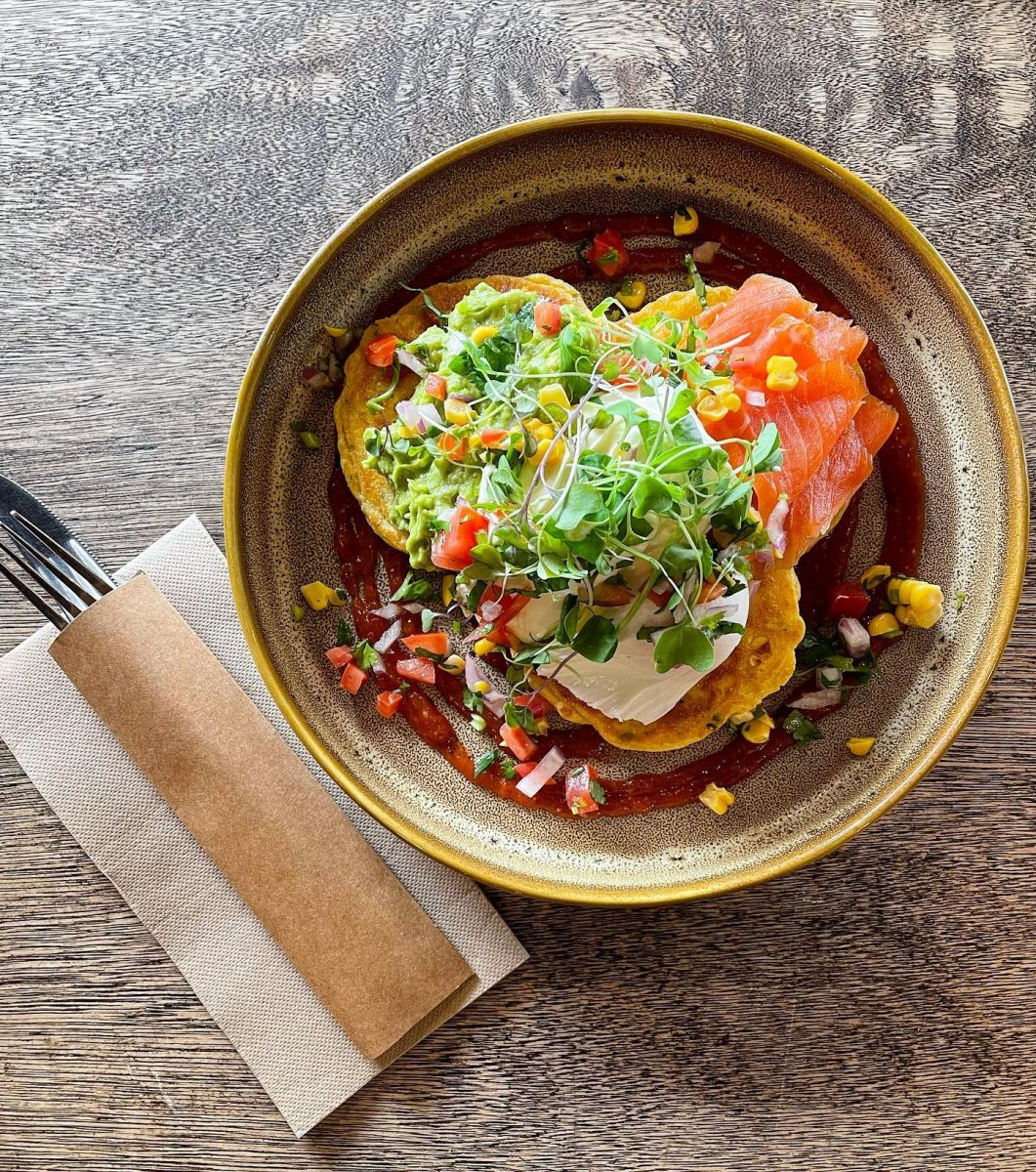 Ammos Greek Tavern
If you're after some insanely delicious and authentic Greek food, look no further than Ammos.
Family-owned and run, you can literally feel the genuine care on the plate. As one diner so eloquently put it 'Ammos is high-quality, yet unpretentious dining at its best!'
Grab a loved one, tuck in a serviette and feast on an amazing mixed grill platter. It features lamb and chicken gyros, chicken skewers, keftedes, and loukaniko with sides. Or, if you're after a taste of the sea, you can't surpass the quality – and quantity – of their mixed seafood platter.
But if you want to experience a true Greek tradition, order their delectable moussaka. The Ammos version offers the perfect layering of eggplant, minced beef and bechamel. Simply divine.
As we know, Greek culture is all about bringing everyone together. So grab your crew, book a table and head in for one of the delicious – and filling – banquet options. For a night of guaranteed fun!
Visit Ammos Greek Tavern's website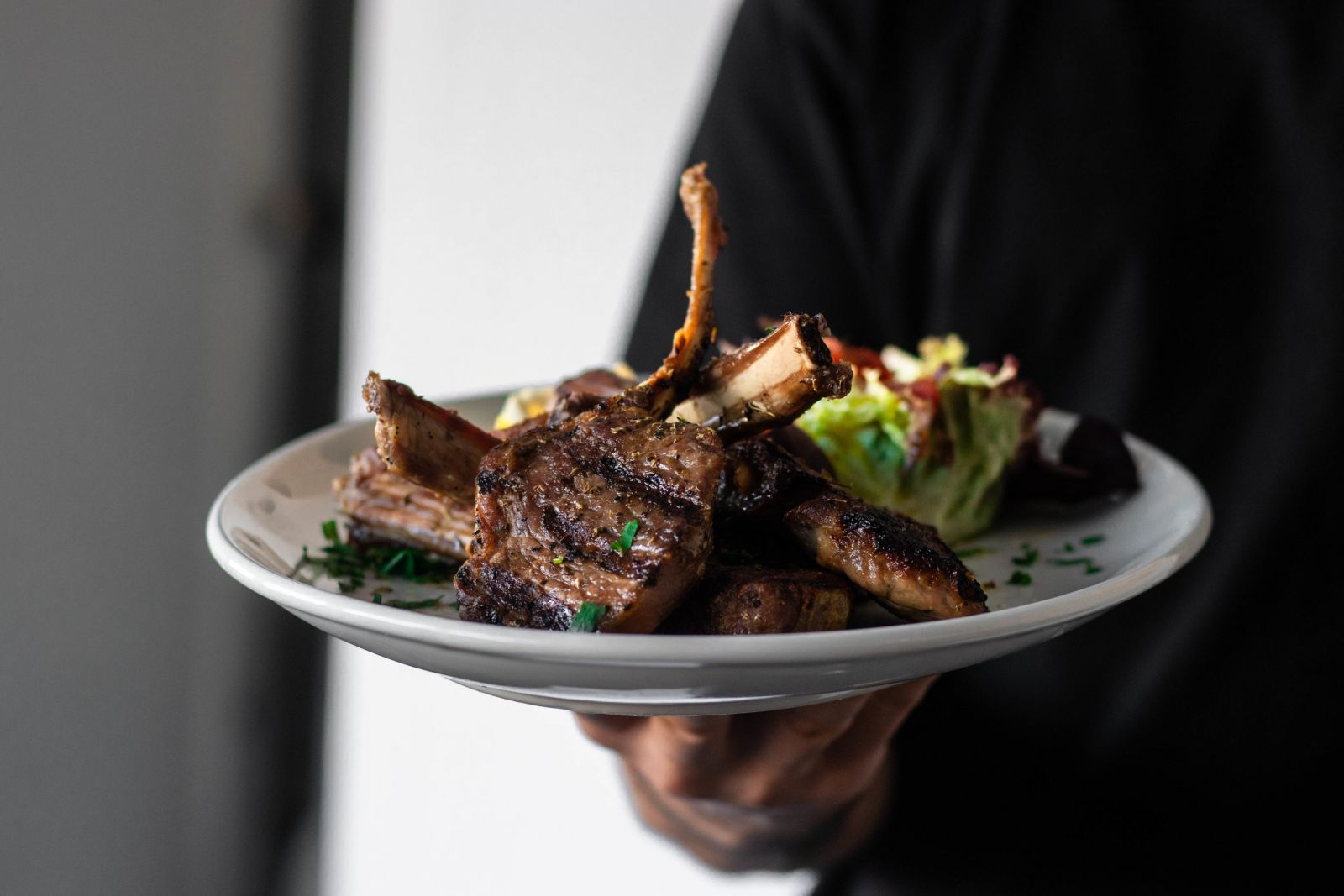 Port of Call
Calling all Melbourne café connoisseurs… the minds and mouths behind Tall Timber, Touchwood, Left Field and Plain Sailing have another place to crush on: Sandy's Port of Call.
Fitted inside an old real estate agency, this light-filled and breezy café has a similar feel to its siblings, but with its own unique touch of Bayside charm.
As for the food, it's mouth-wateringly fantastic. Our must-haves? The avocado and herb hummus on toasted focaccia with chilli oil and lime. So simple – and so good! And the braised chipotle chicken tacos. The accompanying fennel, jalapeno and apple slaw condiments are out of this world.
Honestly, everything about this place is top-notch. Certainly a port we'll continue to call on.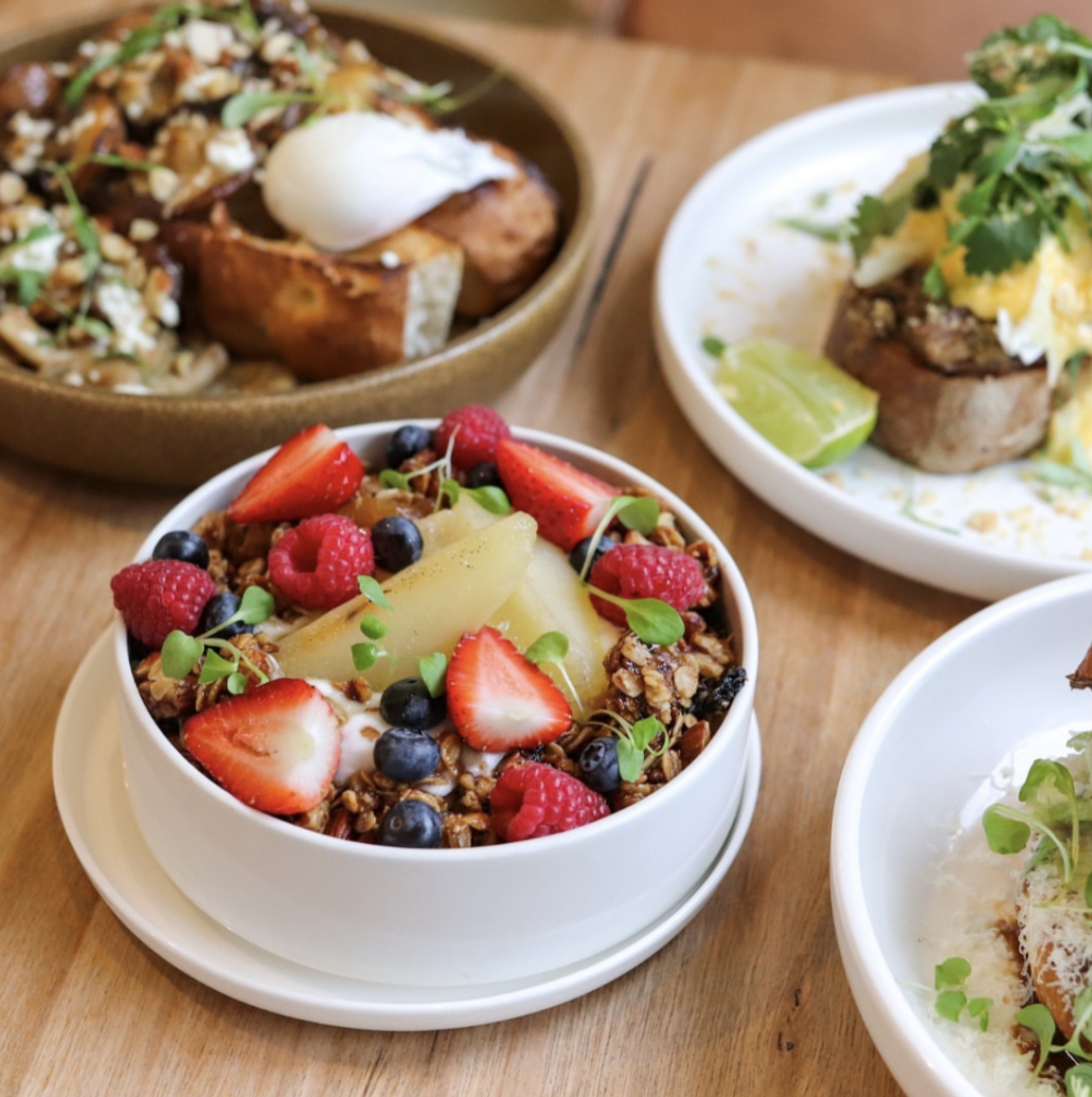 Looking for more delicious delicacies sprinkled around Melbourne? Head to The Peer Blog for more of the best bites across the city's southeast.